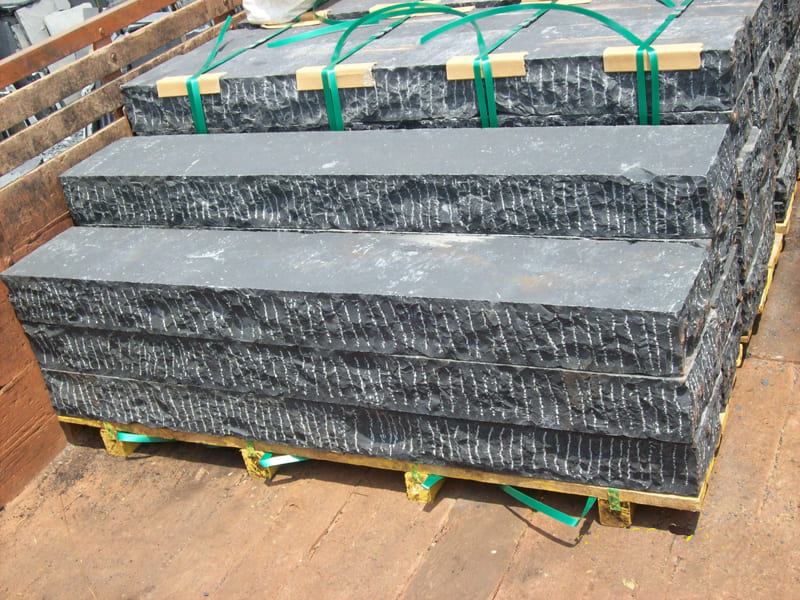 Stone Step
Origin: India
Color: Multi
Finish: Natural Riven, Sawn
Offered In: Hand cut, Machine cut
Size: 30 X 90, 30 X 120, 30 X 150, 30 x 180 CM
Product Detail
Natural Stone Steps, as stated by their name, are made from large and flat natural stones like granite, sandstone, limestone, marble, slate and quartzite, these are avaialable in rivena and sawn finish. These steps can be laid in any way, depending on the selection of stone. Solid steps can beautify your backyard entrance or garden, shed or greenhouse, the crux is, it enhances the natural look and feel of the landscape of your property. solid steps suitable for both front and back yard of your home, garden & exterior areas like flower beds, front door, mantle pieces and window sills.
Application Areas
Stone steps are known for their durability and are considered one of the best options for a staircase if you are looking for a long-lasting solution that can withstand constant use by hundreds of people. It is also considered fireproof, which makes it safer to use in both commercial and residential spaces. They can be mixed with either flagstone or interlock to create a unique pattern for your specific project type. Stone steps are easy to maintain and can withstand normal wear and tear for years, it also comes in a variety of styles, colors, and textures. We provide the finest quality stones with custom designs to suit different project needs.

Royal Indian Stones, a leading manufacturer, supplier, wholesaler and exporter of Stone Steps from India, offers this stone steps in finishes like natural riven, flamed and sawn. As per the customer requirements, this stone steps are offered in varying shapes, thicknesses, and sizes.