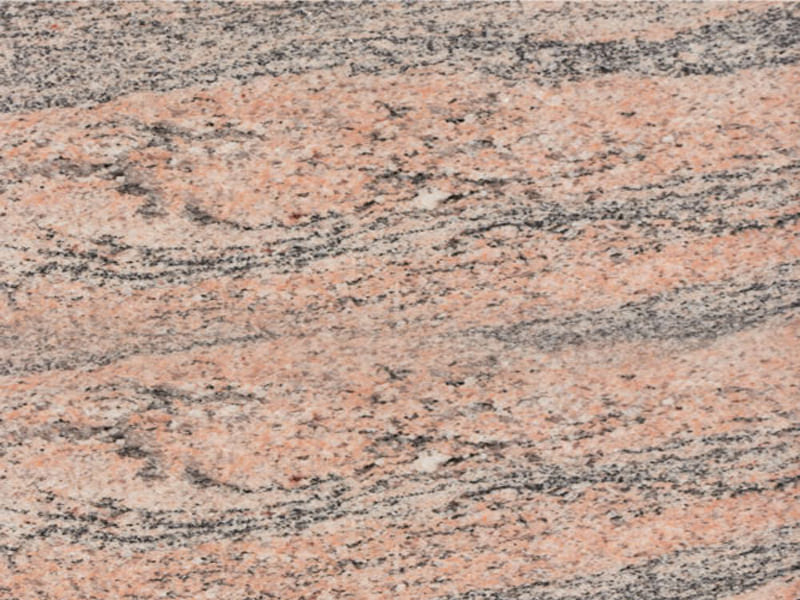 Indian Juparana Granite
Origin: South India
Color: Pink
Finish: Honed, Brushed, Bush Hammered, Natural, Sandblast, Flamed, lepatora
Offered In: Tiles, Slabs, Pavers, Blocks
Tiles Size: 30 X 30, 60 X 30, 60 X 60 cm
Cutter Slab Size: 180 x 60 cm up in 2 & 3 cm
Gangsaw Slab Size: 260 x 160 cm up in 2 & 3 cm
Product Detail
Indian Juprana Granite is a multi-colored design primarily consisting of pink and gray hues, it is high in demand in the market because of its beautiful coloring and gorgeous swirling pattern as well as its consistency and aesthetic appeal. Its irregular and billowing patterns provide the perfect base for creating sophisticated indoor and outdoor spaces.
Application Areas
Indian Juprana Granite has a pink base with small, folded, blue-grey bands scattered on it, this granites have subtle creamy background with specks of brown and black also offers a swirling pattern of colors. These granites are durable, weather resistant and can be used for interior and exterior finishing. This granite is uses in pathways, delighting landscape, vast architectural designs, monuments, granite curtain wall, water walls, elevator panels, interior wall panels and fountains etc. Majorly all sculptures, constructions, modern hotels, restaurants, memorials, offices and homes are made up of natural Indian Juparana Granite.

Royal Indian Stones, a leading manufacturer and exporter of Juparana Granite stones from India, offers this granite stone in finishes like honed, polished, sawn, leather, lepatora, brushed, sandblasted, and flamed. As per the customer requirements, this granite stone is offered in varying shapes, thicknesses, and sizes.