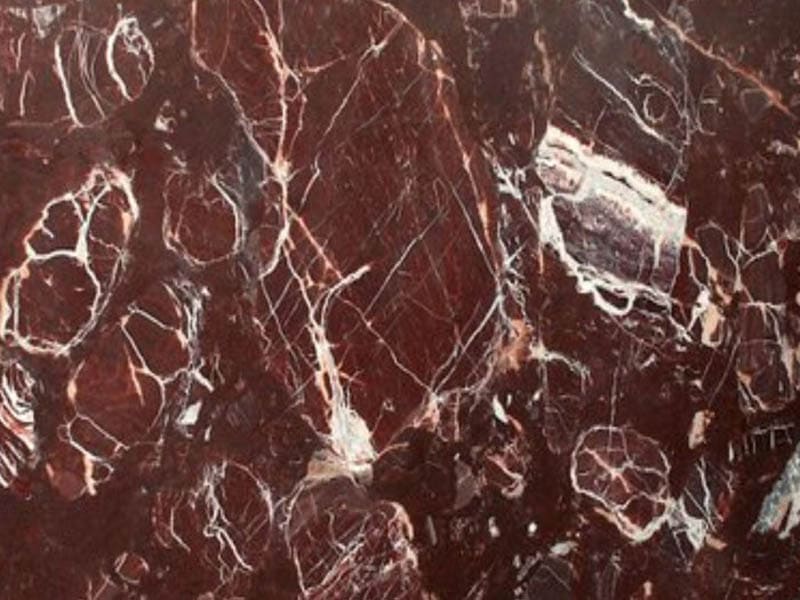 Levanto Red Marble
Origin: North India
Color: Red
Finish: Honed, Brushed, Antique, Natural, Sandblast, Polished, Leather, Tumbled
Offered In: Tiles, Slabs, Pavers, Blocks
Tiles Size: 30 X 30, 60 X 30, 60 X 60, 60 X 90 CM
Slab Size: 120 - 190 X 60 - 90 CM
Product Detail
Levanto Red Marble stone showcases a beautiful red texture, and is mined at Chittorgarh, Rajasthan, North West India. It is fabricated with a dark red base with white band, especially good to install for exterior and interior walls and marble flooring applications, the natural textures that add a variety of color richness, make these marble tiles popular selling product in all around the world.
Application Areas
Levanto Red Marble is basically a smooth, red marble from India. With off-white and red shades at its base, in addition to these, it also has very dull tones of beige and rose, due to mineral formations, that collectively contribute to its uniqueness. This stone is not just admired for its amazing appearance but also know for its durability and hardness that is relatively more than that of the typical red marble, thus making it apt for creating countertops, kitchen islands, ornamental stone, interior, exterior, wall cladding, tabletops, vanitytops, fountains, landscaping articles, sinks, monuments, pool coping, sills, accent walls, and floor tiles.

Royal Indian Stones, a leading manufacturer and exporter of levanto red marble in India, offers this marble stone in finishes like honed, antique, polished, tumbled, brushed, sandblasted, leather, lepatora and sawn. As per the customer requirements, this marble stone is offered in varying shapes, thicknesses, and sizes.