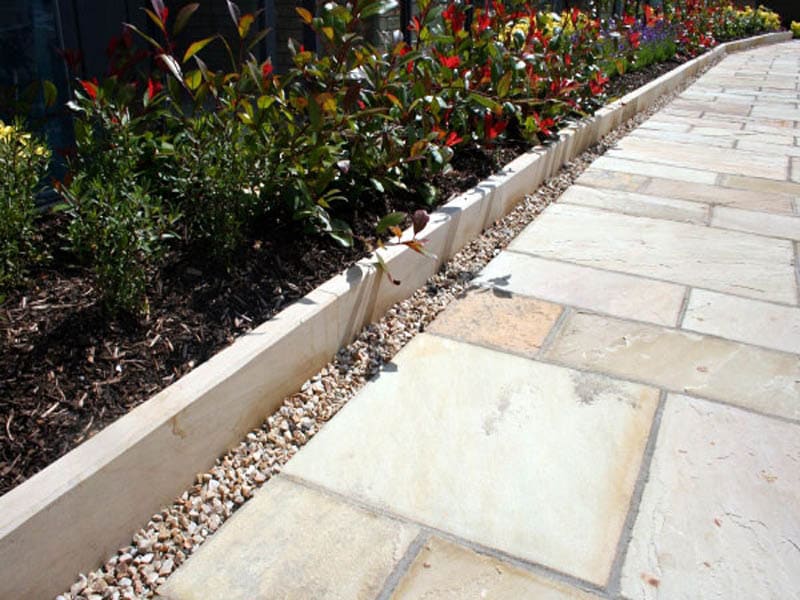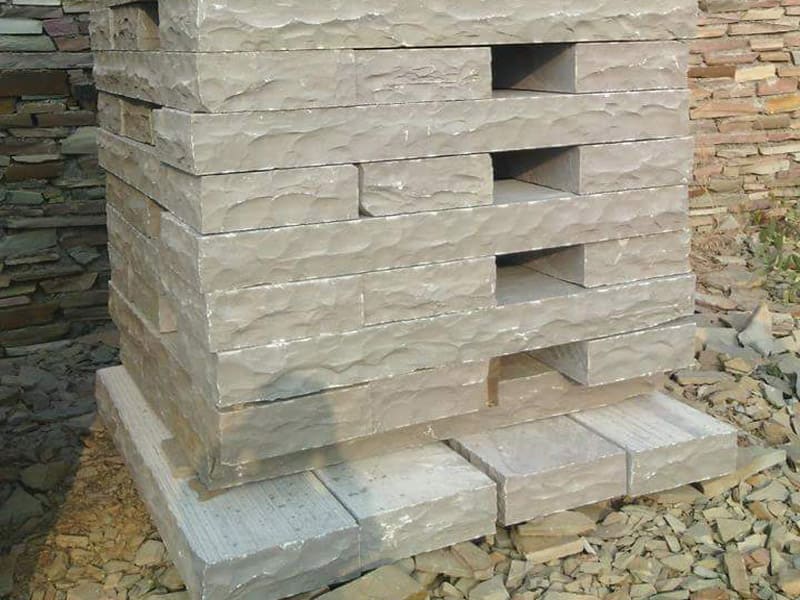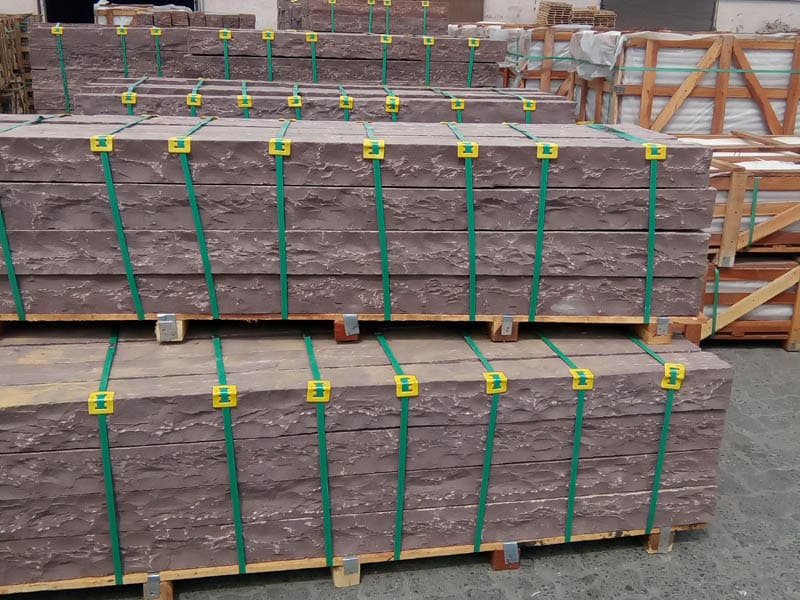 Stone Kerb
Origin: India
Color: Multi
Finish: Natural, Flamed, Sawn
Offered In: Hand cut, Machine cut
Kerbs Size: 10 x 15 x 30, 10 x 30 x 90, 15 X 15 x 30, 15 x 15 X 60, 15 X 30 x 90 CM
Product Detail
Kerb Stone is a lengthy or small stone that is placed with one another from end-to-end to make a kerb. It is made up of sandstone, limestone, granite and quartzite, it is usually used on the raised road sidewalks or to meet one street to another roadway. Kerb stones have a significant surface which is ideal to provide a neat edge to your area which is free from any distortions, it can also be effectively used both high-speed and low-speed roads and can also enhance and provide a tremendous appearance to the pavements in gardens.
Application Areas
Kerb Stones have great strength to withstand high foot traffic, they are also considered appreciable support for the road structure as they can direct the excess water on the road to drainage, pavements required a certain amount of necessary support from vehicles and other damage for which kerb stones are a perfect match. Kerb stones are extremely durable and need no such heavy maintenance to last long, the colors of kerb stones also don't fade and it is easy to ride a bicycle or a vehicle over it as there is a negligible risk of falling over this stone, kerb stones can be easily customized with the given requirements and need for a project.

Royal Indian Stones, a leading manufacturer, supplier, wholesaler and exporter of Stone Kerbs from India, offers this stone kerbs in finishes like natural riven, flamed and sawn. As per the customer requirements, this stone kerbs are offered in varying shapes, thicknesses, and sizes.